ARTICLE SUMMARY
This article explains how you can create a Narthex announcement.
STEPS TO CREATE ANNOUNCEMENT:
Here's how to create a new announcement on Narthex:
1. Navigate to the homepage of Narthex.ca.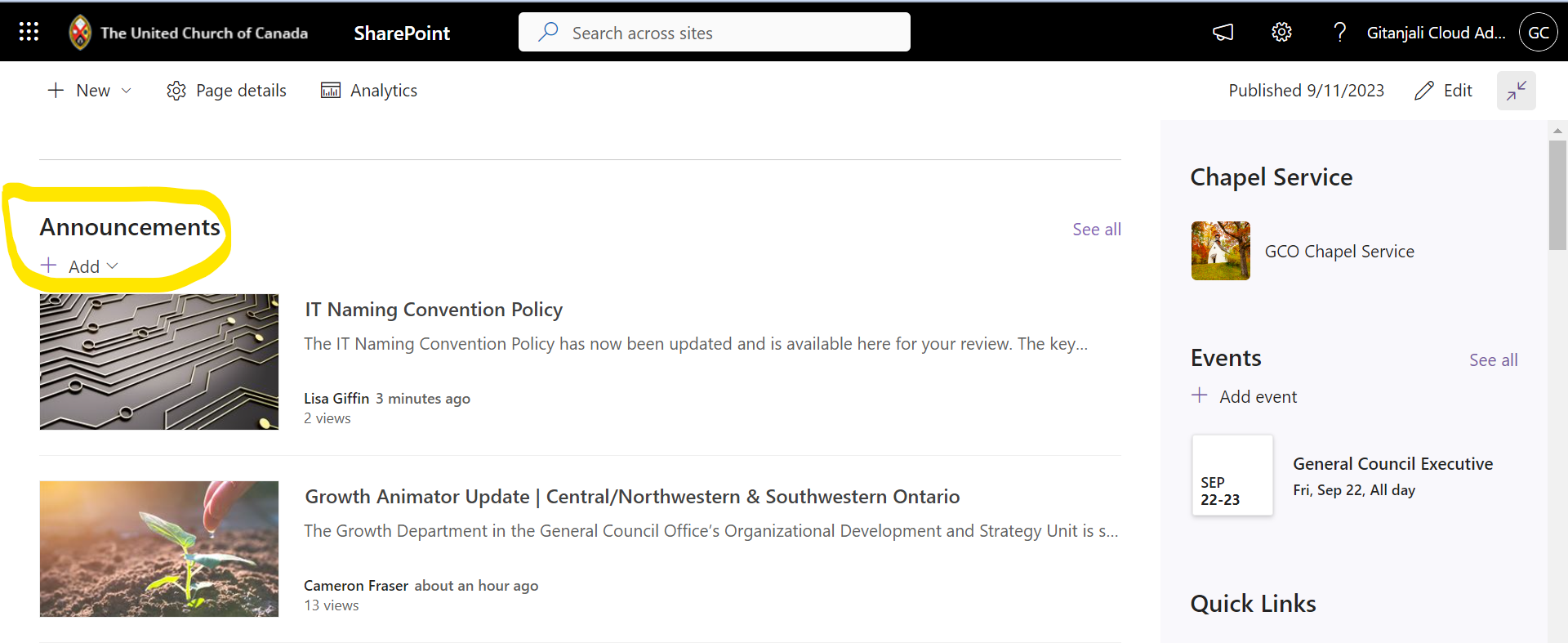 2. Click "+Add"
You will see two options: "News Post" and "News Link"
If you select "News Link", this page will pop will.
You can enter the link you want to post.
3. If you select "News Post", this page will appear.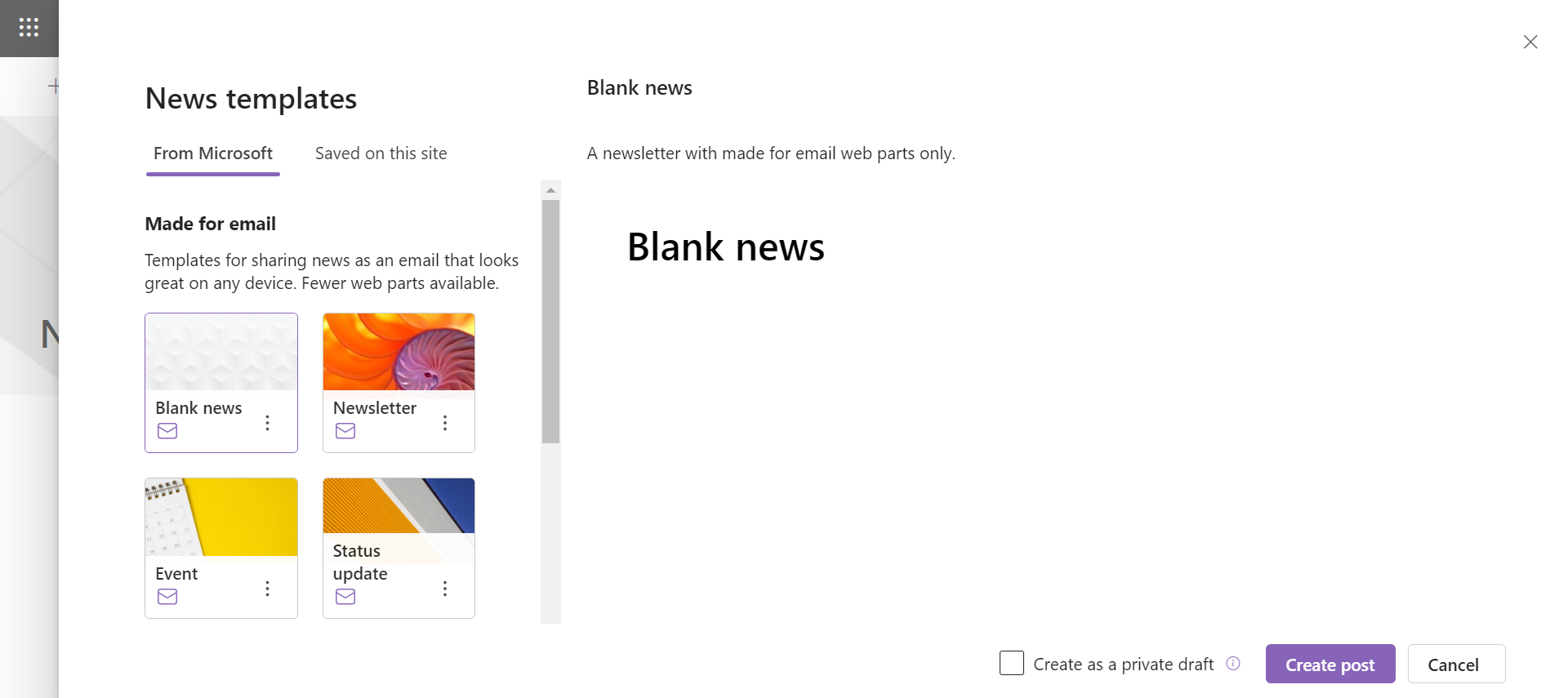 4. You can create a news post from these four options:
Blank News: Start creating news from blank.
Newsletter: Start creating news from the Newsletter template.
Event: Start creating news from the given Event template.
Status Update: Start creating announcement to Send your stakeholders an update, straight to their inboxes
5. Usually most of the people create Announcement using the "Blank News" option, In order to create announcement from Blank, follow these steps:
Select "Blank News" and click on "Create post" button.
Title: Add Title of the Announcement
Text: Add details/description of the Announcement
Click on "Page details" on top and a new panel for entering the details will appear on left-hand side bar as shown in the picture below.
Under Properties section, enter the details
StartDate: Date on which the Announcement begin.
EndDate: Date on which the Announcement ends.
Tags: Select tags from the dropdown list which includes the department names which is related to the news like Administration, Health and Safety, Job Opportunities, Policy, Workplace.
Copy Address: Link of the Announcement.
Once you fill out all the properties in the page details, select "Post and Send" button to post this Announcement.
A new window will pop up which will ask you to enter the name of the people or the group names or address to whom you want to email this news.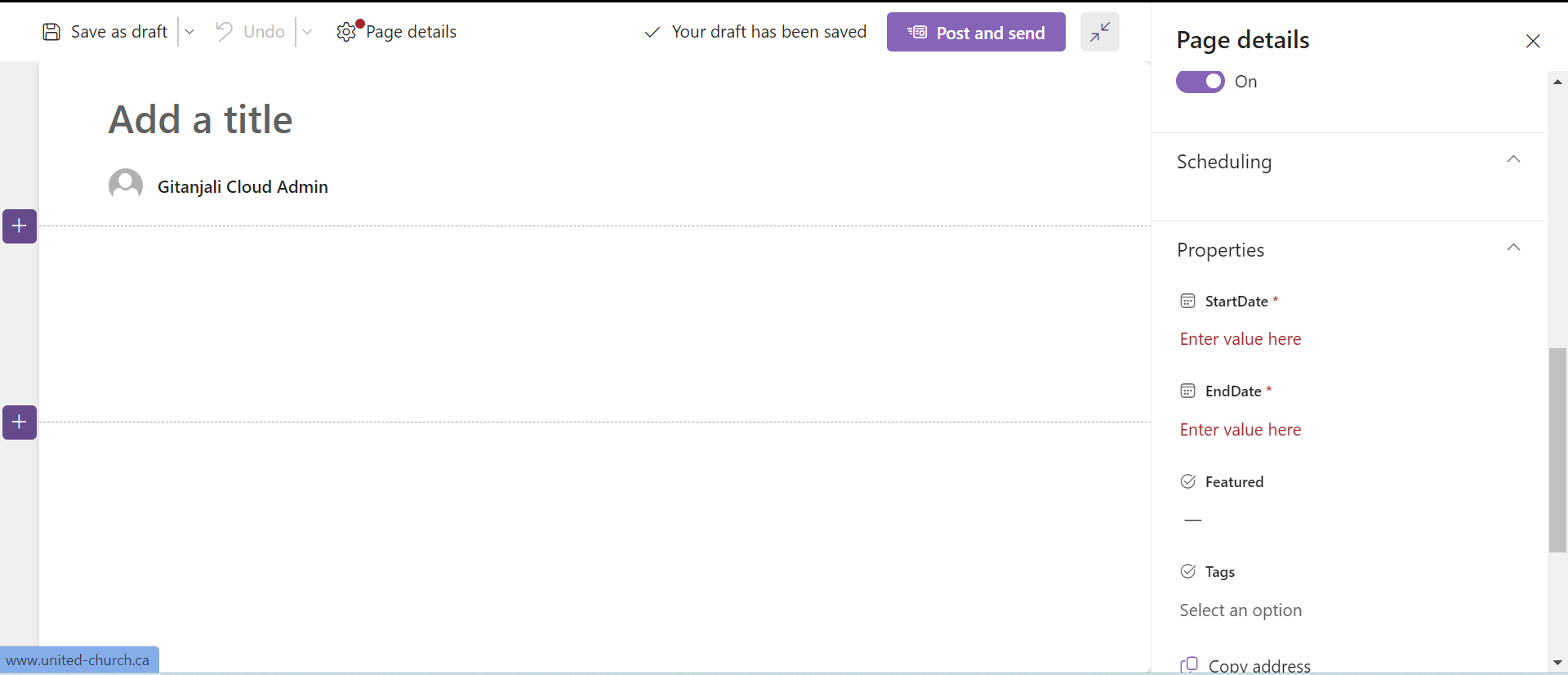 NOTE: Notices of new announcements and events are sent automatically by email to all staff the following morning.