ARTICLE SUMMARY
This article explains how you can create a Narthex announcement.
Here's how to create a new announcement on Narthex:
1) Launch Narthex and select 'Manage Events & Announcements'

2) Once the page is loaded, click 'New' in the top right corner and select 'UCCAnnouncement'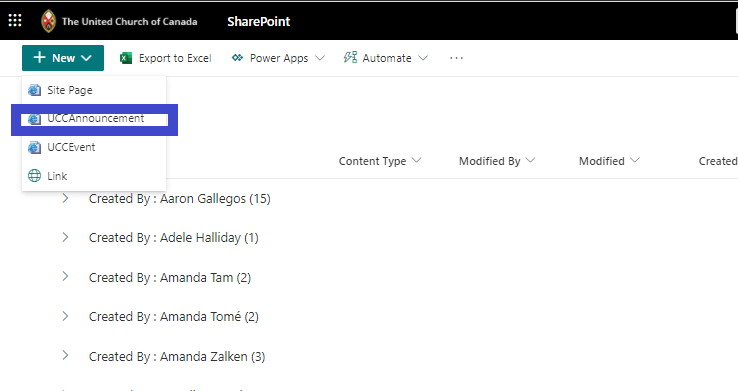 3) Your announcement page will open and you can enter your title. After adding your title, click the plus sign underneath it to add a 'text box' for your announcement.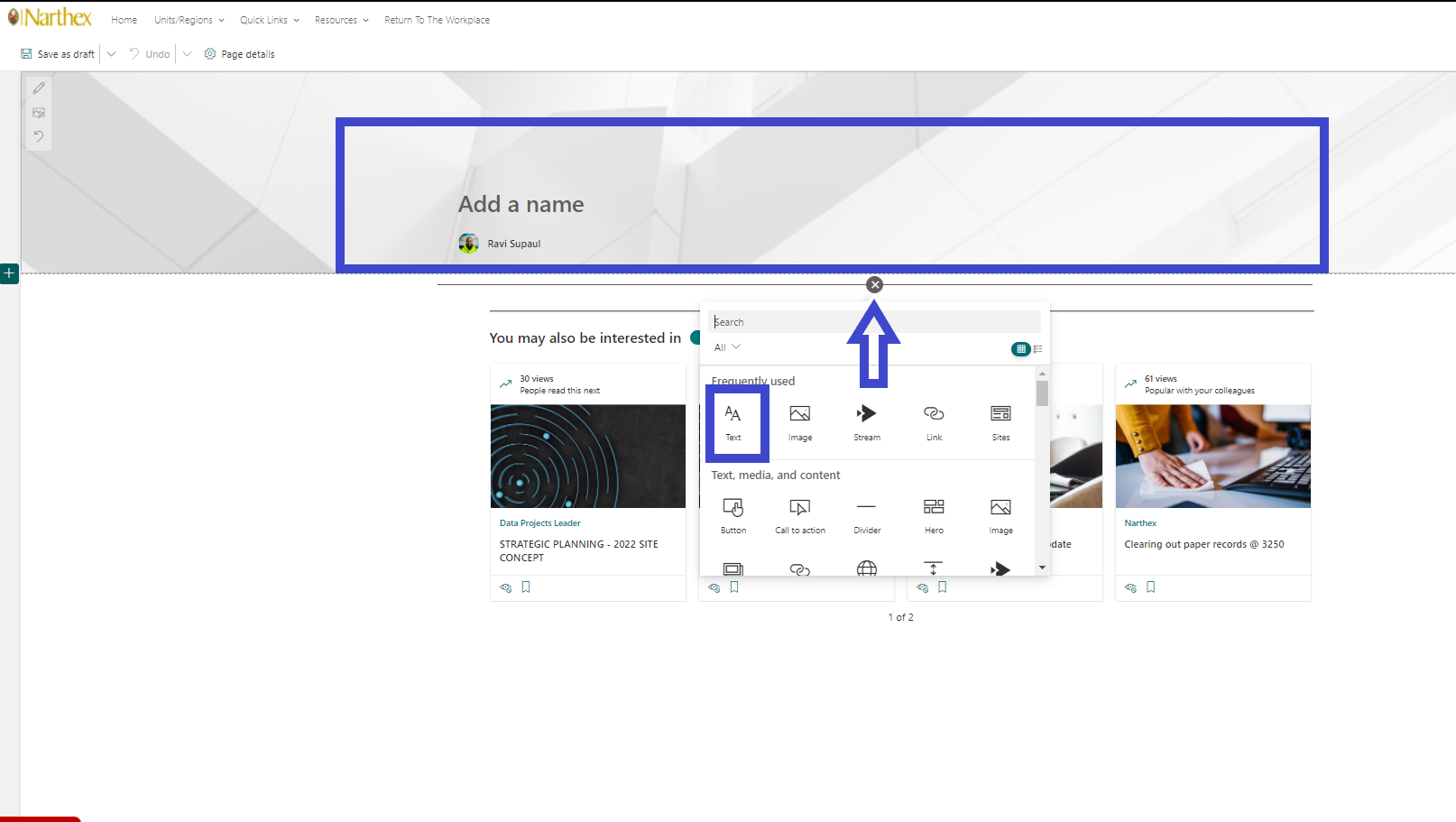 4) Now enter the text of your announcement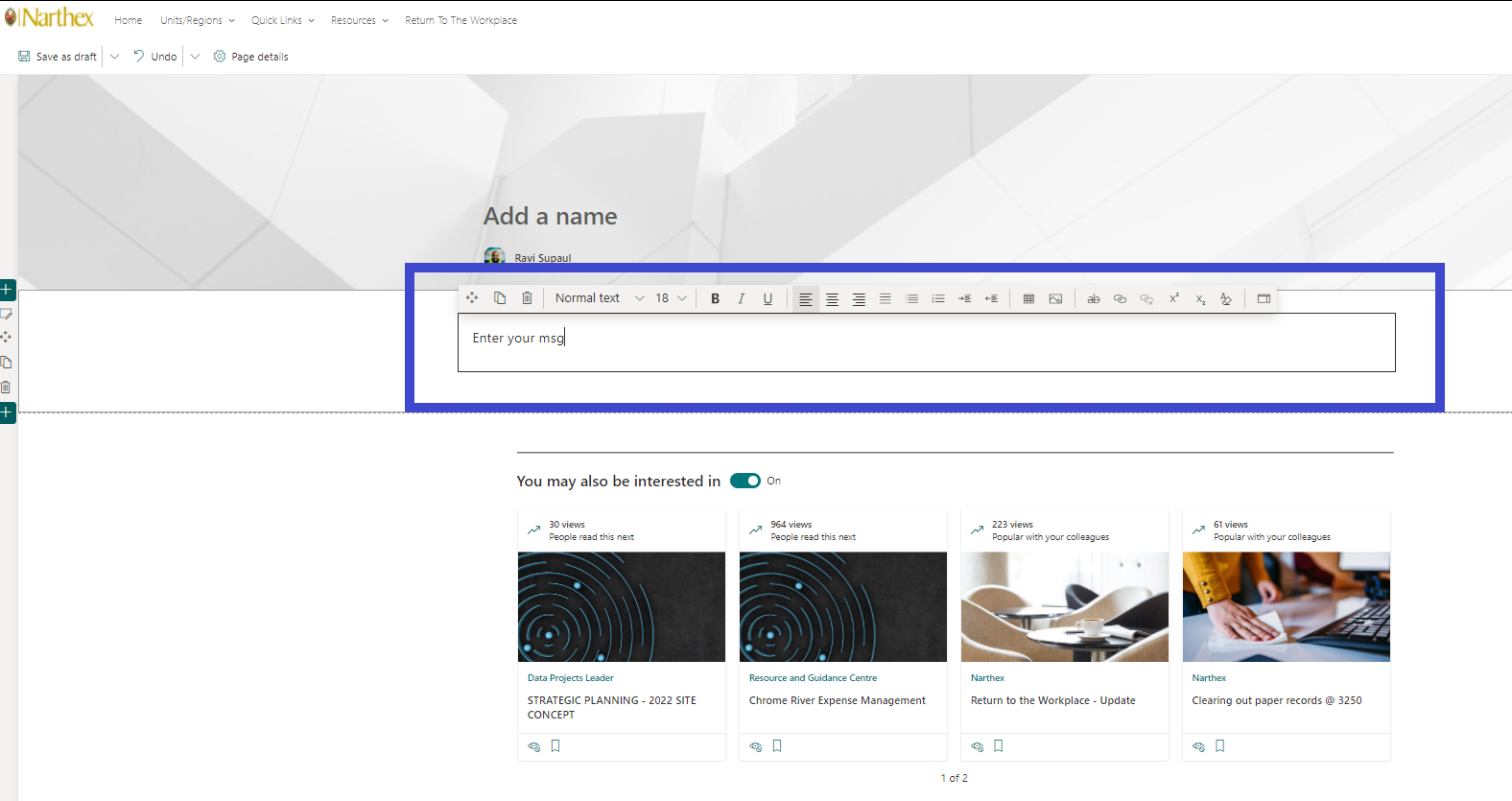 5) Now that you have your title and announcement msg added, click 'page details' in the top right and then the page details panel will open on the left side of the screen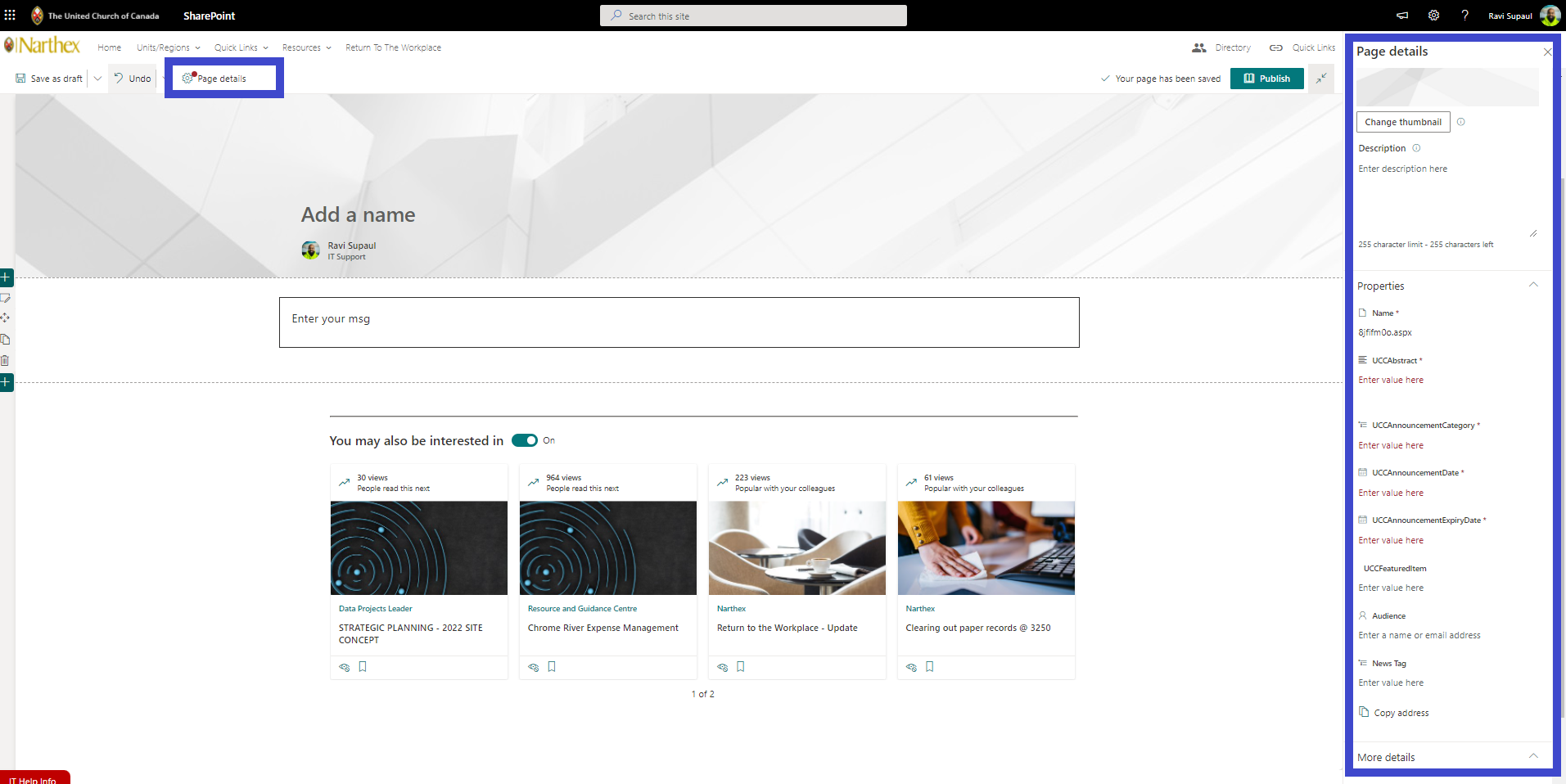 6) Enter your description (255 character limit) and add the information to the sections below including, 'UCCAnnouncementCategory', UCCAnnouncementDate, UCCAnnouncementExpiryDate',
and also 'UCCAbstract' (which is the description that is shown on our Narthex page below)


7) Click 'Publish' in the top right when you're ready to post!