ARTICLE SUMMARY
This article solves the issue when OneDrive gives a sync error message to its user.
When you receive this message it is most likely because the SharePoint/OneDrive site has been deleted but your sync tool is still trying to connect to it to sync files.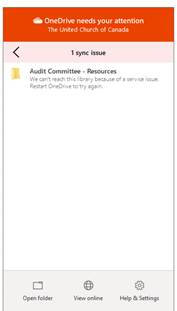 THE SOLUTION
Right-click on the OneDrive icon on my tool bar, click Settings. On the Microsoft OneDrive settings screen, under Accounts, is the list of folders you have synchronized from SharePoint. Clicked Stop sync next to the name of the folder that is giving you trouble. After that you can delete the folder in Windows explorer if you wish.