ARTICLE SUMMARY
This article explains how users can use lists in SharePoint to organize and capture information.
Using Lists in SharePoint
Simply put, lists are tables to organize your information. There are many different templates you can choose from (calendars, tasks, dates, etc.), or you can build your own from scratch.
They are very easy to read and understand. There are a variety of columns you can choose from to create a description and organized lists (dates, numbers, text, etc.). In the next section, I will explain how you can create a list.
CREATING A LIST FROM A TEMPLATE
1. Direct to the SharePoint page where you would like to create your list. Select the 'New' button and scroll down to the 'List' option.

2. Here, you can see all of the different types of lists you can create. I am going to use the first template: 'Issue Tracker.'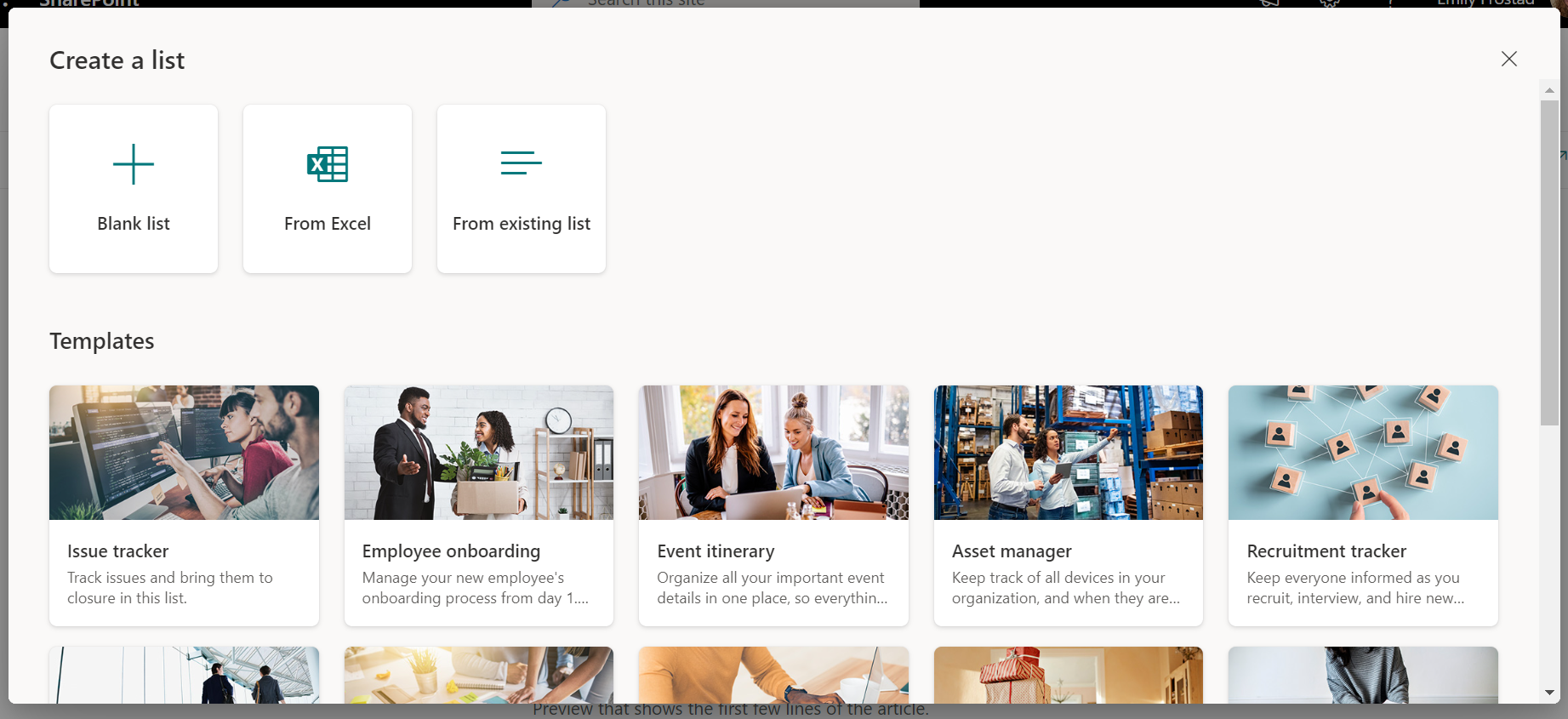 3. Fill in the required information in the pop-up table and create.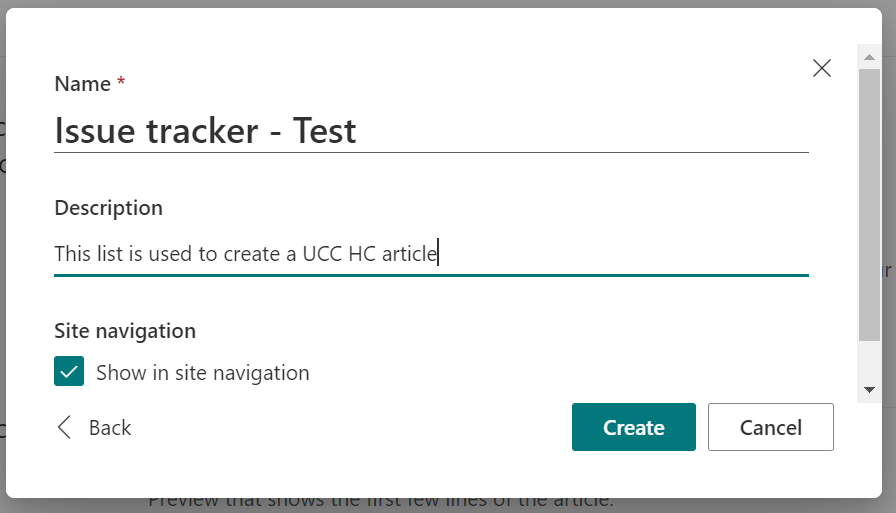 4. Select the 'Edit in Grid View' button. Here, you can add or delete columns and fill in vital information.

5. Once you are finished, select 'Exit Grid View' and the new task will be in the list. Feel free to play around with this feature.