ARTICLE SUMMARY
This article explains what are the best practices to Request a Committee Site from Narthex.
INSTRUCTIONS
1. Go to Narthex
2. Click on "Resources" tab drop-down -> Select "Forms, Policies & Documentation", as shown in the screenshot below: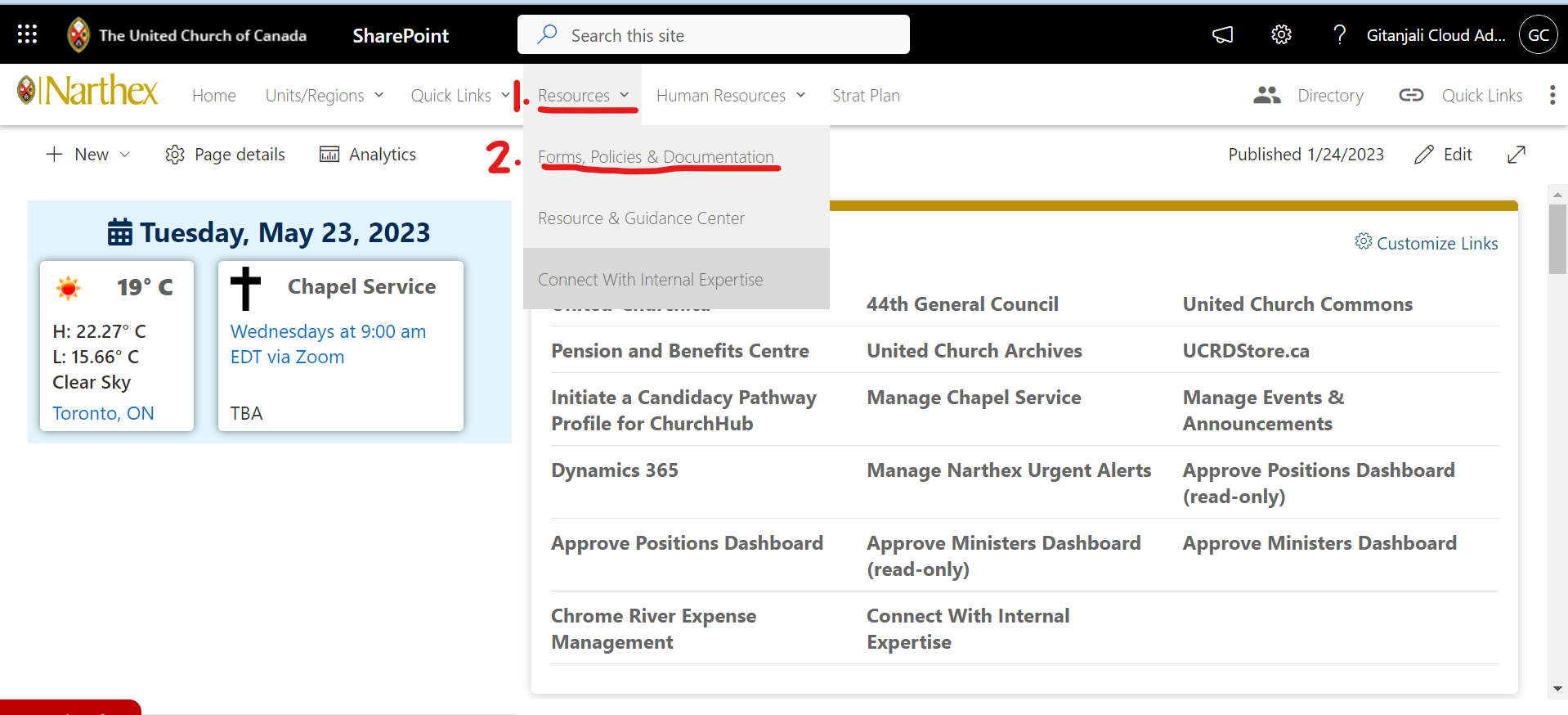 3. Scroll down a little and on the right hand side you will see "Request a new Committee Site" link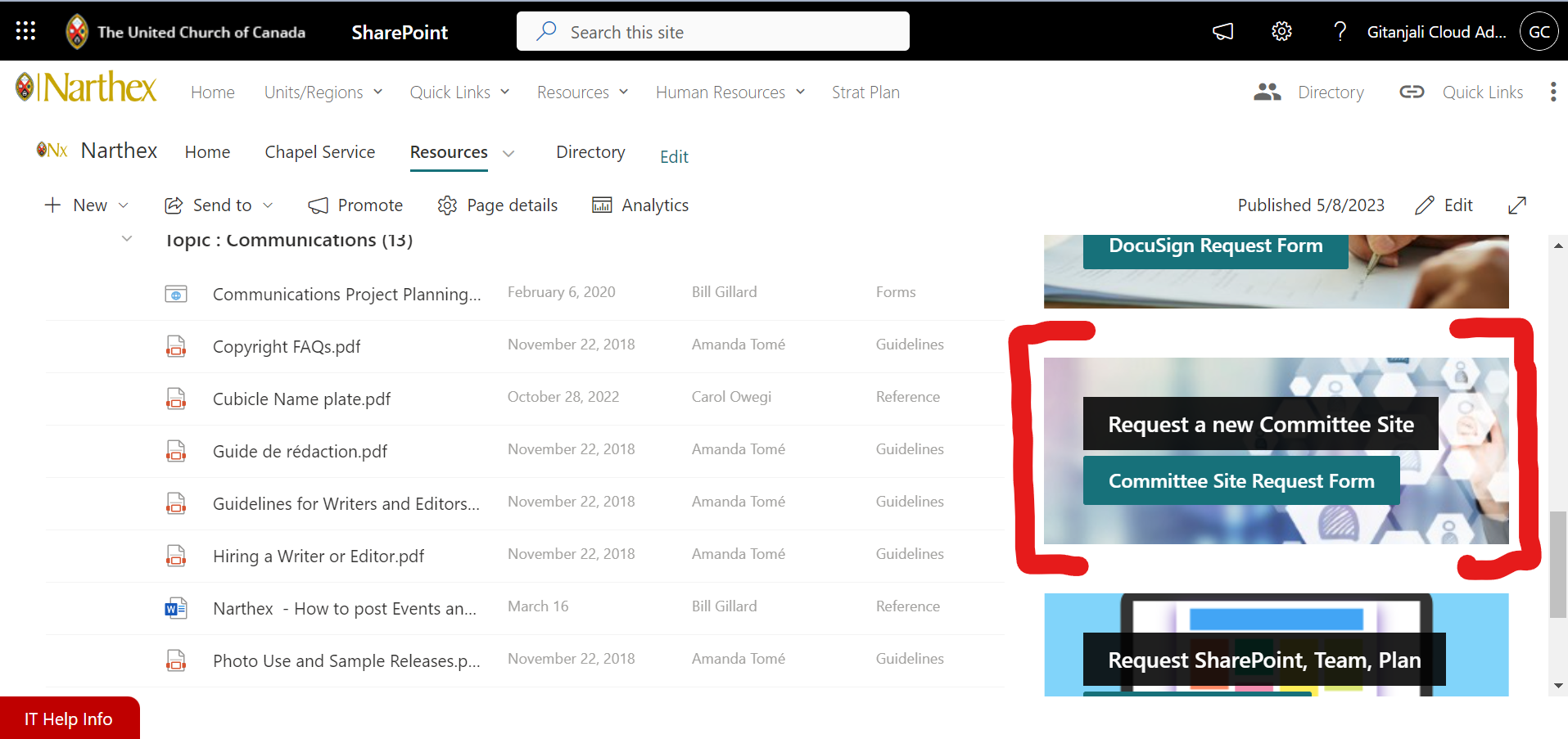 4. Clink on the link "Committee Site Request Form", and a new form will open in a new tab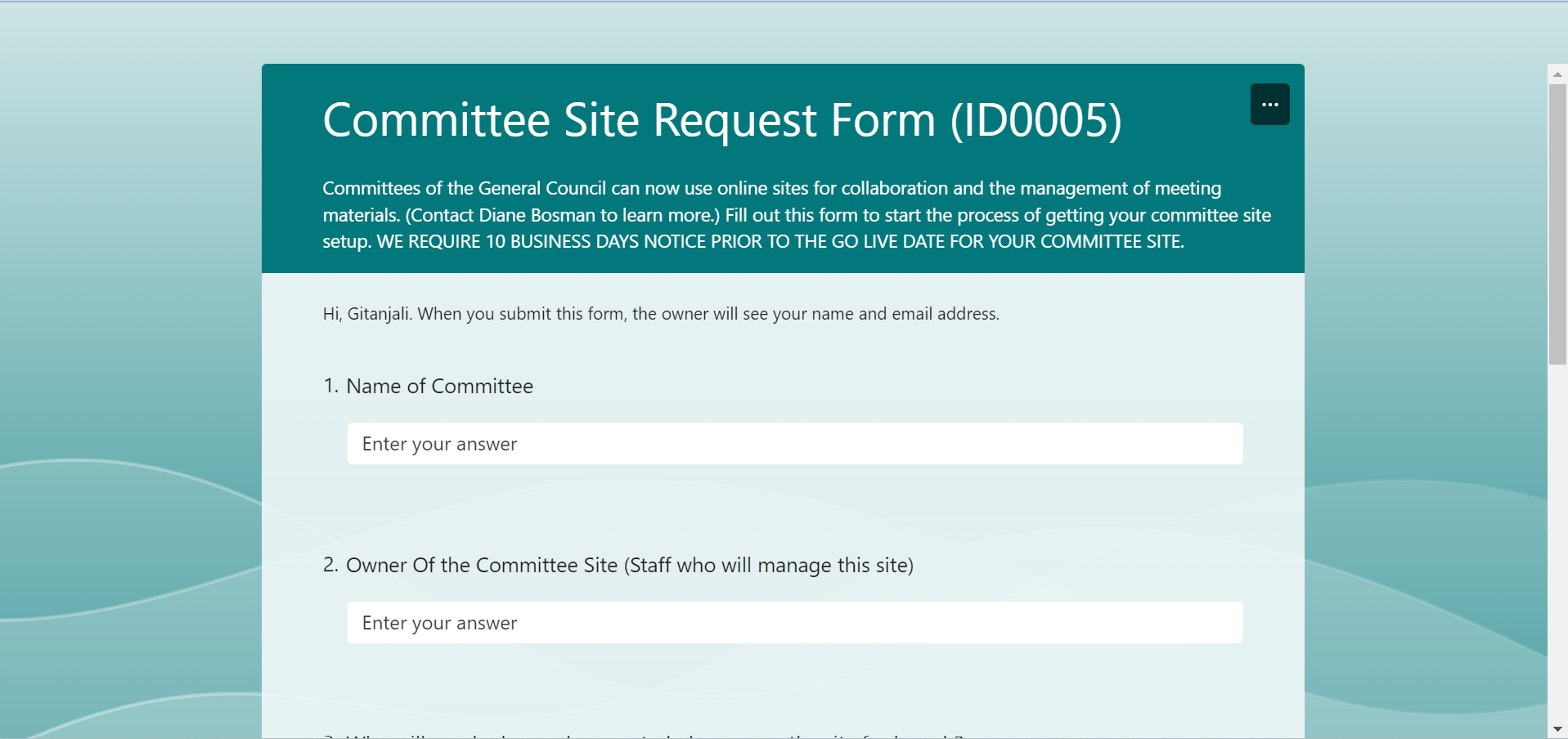 5. Fill out the Form and a Request for a new Committee site will be submitted to help-desk.