ARTICLE SUMMARY
This article explains how a user can use views and filters on SharePoint to sort files in a document library.
How to Access Views
Accessing different views in a document library or list is very easy. All you have to do is select the 'All Documents' tab and select the view you desire.

How to Create New Views with Filters
Much like switching between views, creating new views is also very simple.
1. Go to the document library where you would like to create a new view.
2. Select the 'All Documents' tab and scroll down till you see the 'Create a New View' tab.

3. Fill in the required information in the table that pops up.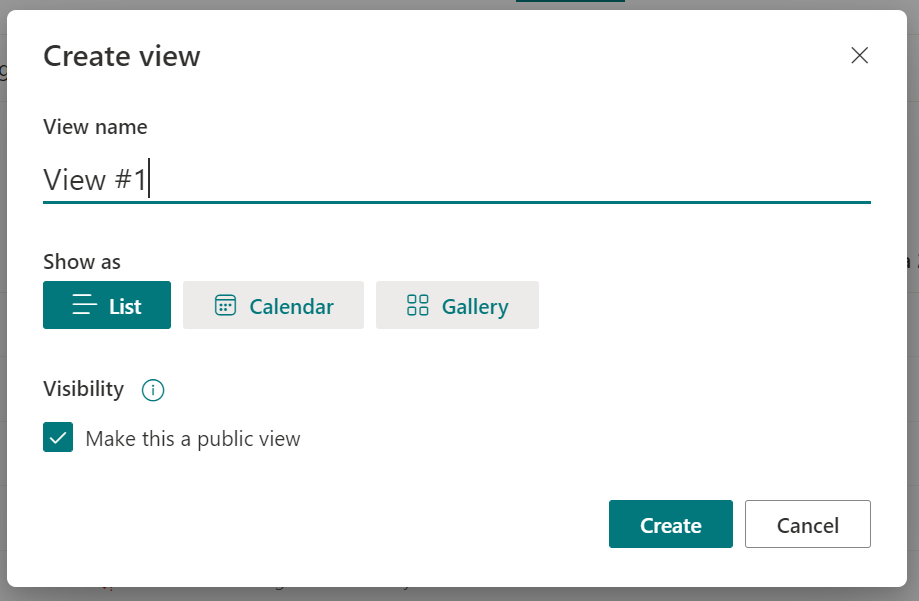 4. Then, select the button with the title of your view (the one in the image is "View #1") and select the option 'Edit Current View.'

5. You will get brought to a page with lots of different options. Take the time to explore this page. Scroll down till you see the heading 'Filter' and the table shown below. In this example, I chose to filter based on the type of document (Word), so that is the information I filled in. You can sort based on many things.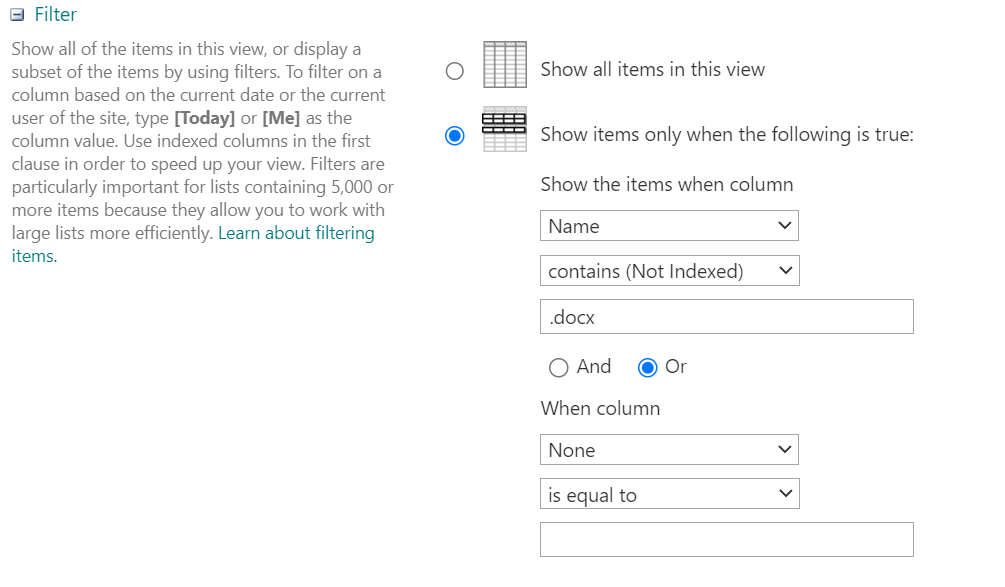 6. Once you are happy with your filters, scroll to the bottom of the page and select 'Ok.' You should now see your new view. It might take some playing around to find what works.