ARTICLE SUMMARY
This article explains how a user can restore files from the recycling bin after they are deleted on a SharePoint site.
Restoring from Recycling Bin
1. Select the 'Settings' gear icon on the home page of your SharePoint site, and choose 'Site Contents.'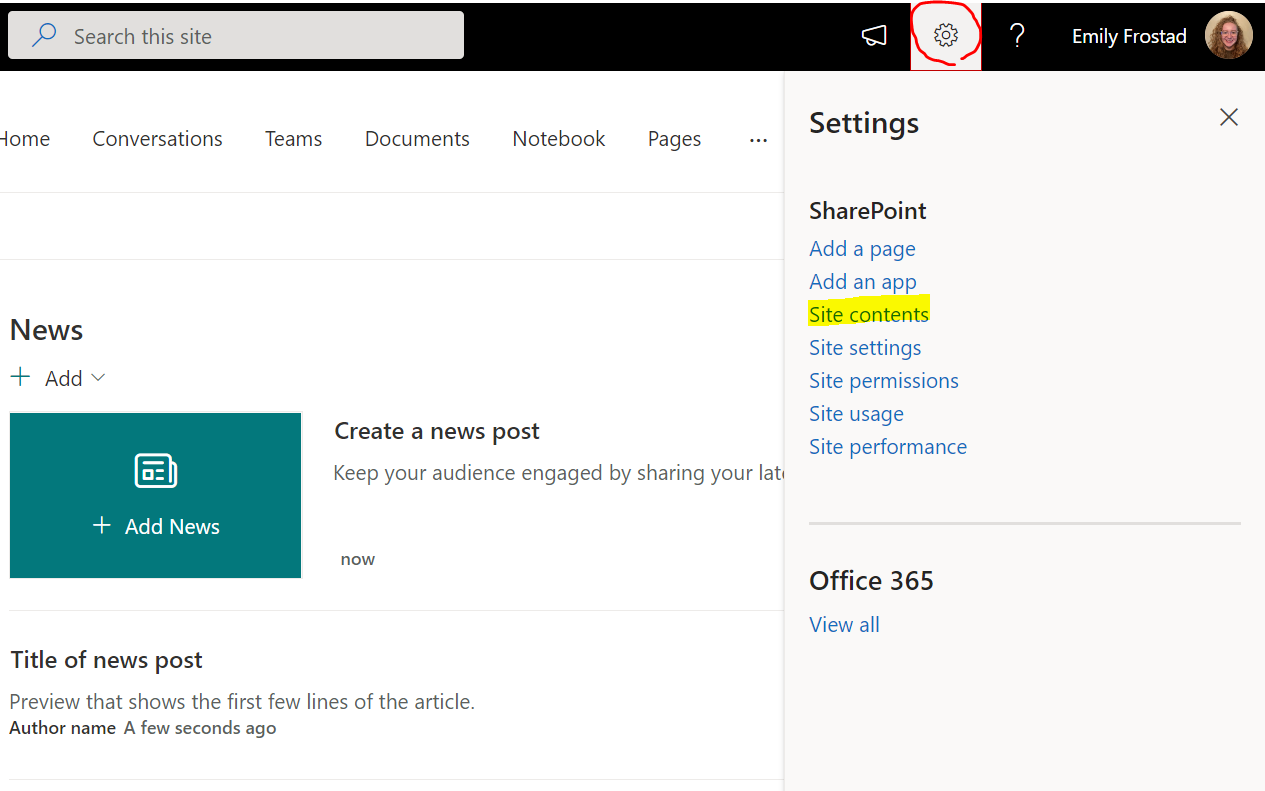 2. Next, click the 'Recycle Bin' in the upper-right corner.

3. Selected the deleted document, and select 'Restore Selection.' This will restore the file to the document library it was in.