ARTICLE SUMMARY
This article explains how a user can restore previous versions of a file in SharePoint.
Restoring Previous Versions
1. Direct to the SharePoint site and document library that has your file you wish to restore.
2. Once you locate the document, select the three dots next to its name, and select 'Version History.'

3. Next, you will see a list of all the version of that document. Select the version you want to restore and press 'Restore.'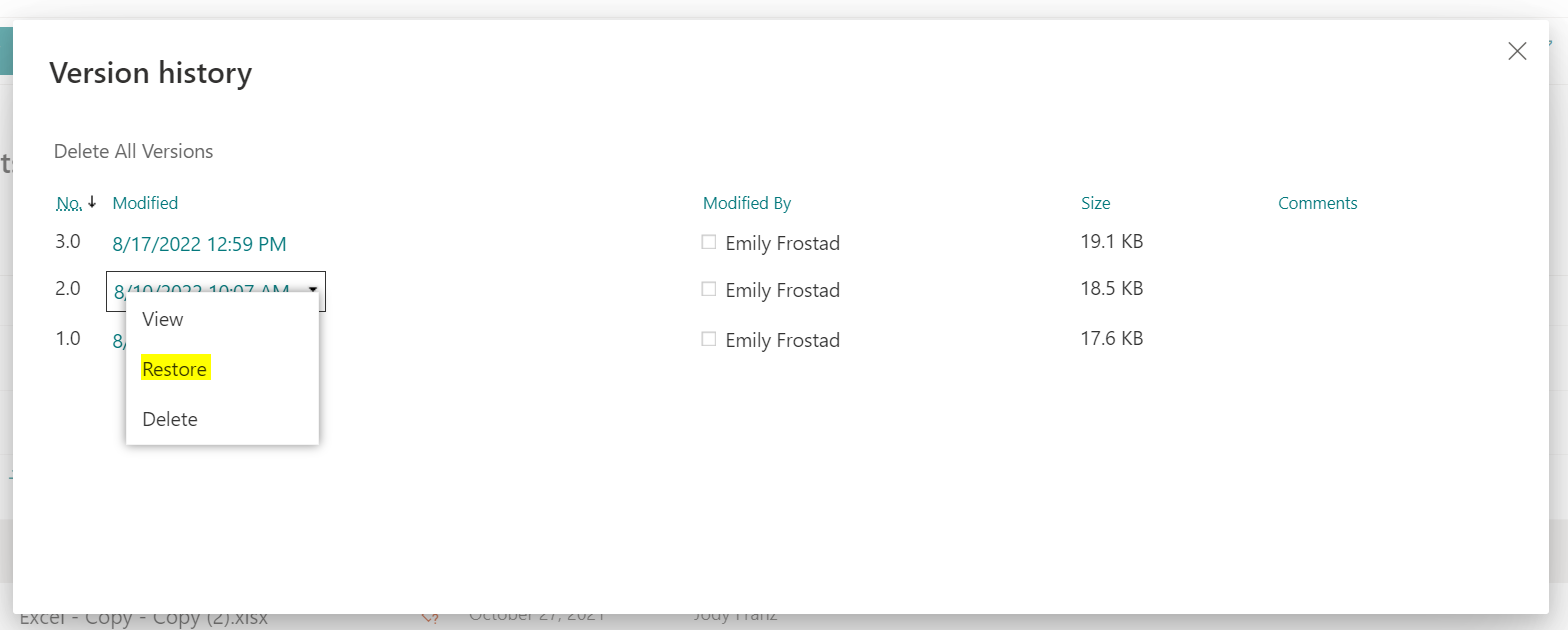 4. Now, you should see the restored version at the top. It doesn't delete the replaced version, it just adds the new version to the top, so you can switch back at any time.