ARTICLE SUMMARY
This article goes over how to pull a report on all of the externally shared links, documents, and folders from your SharePoint site.
Viewing External Shares
1. Direct to the SharePoint page you wish to view the externally shared links. Next, click on the 'Gear' icon in the top right corner of the page.

2. Click on the 'Site Usage' button on the menu on the right.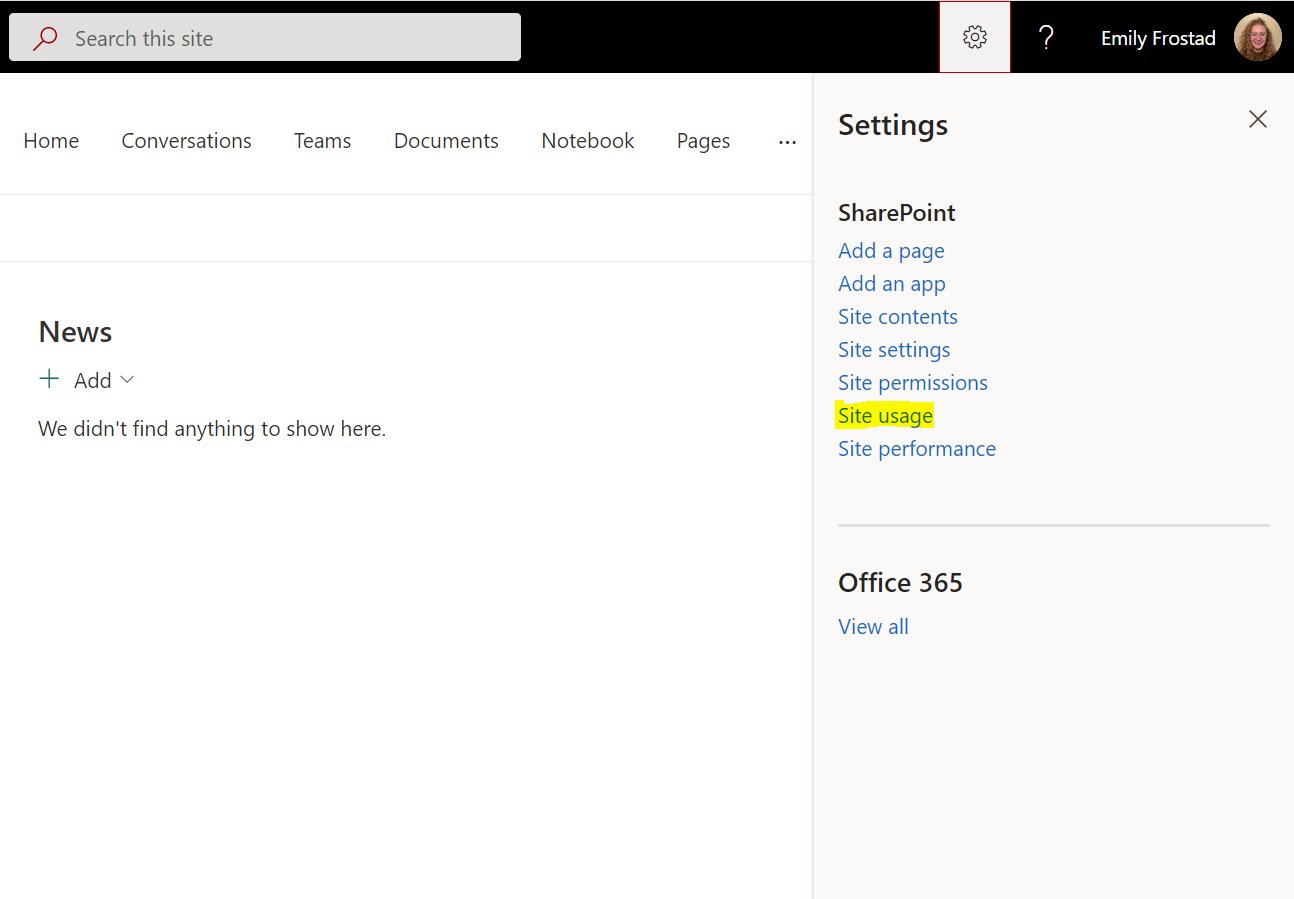 3. Scroll down to the end of the page and under the section 'Shared with External Users,' you will see all of the folders, docs, and link that have been shared.

4. If you hover your curser over the three black dots, click the option 'View Permissions.'

5. Once you click on this option, you can see who has direct access to that externally shared file and the email belonging to the person it was shared with.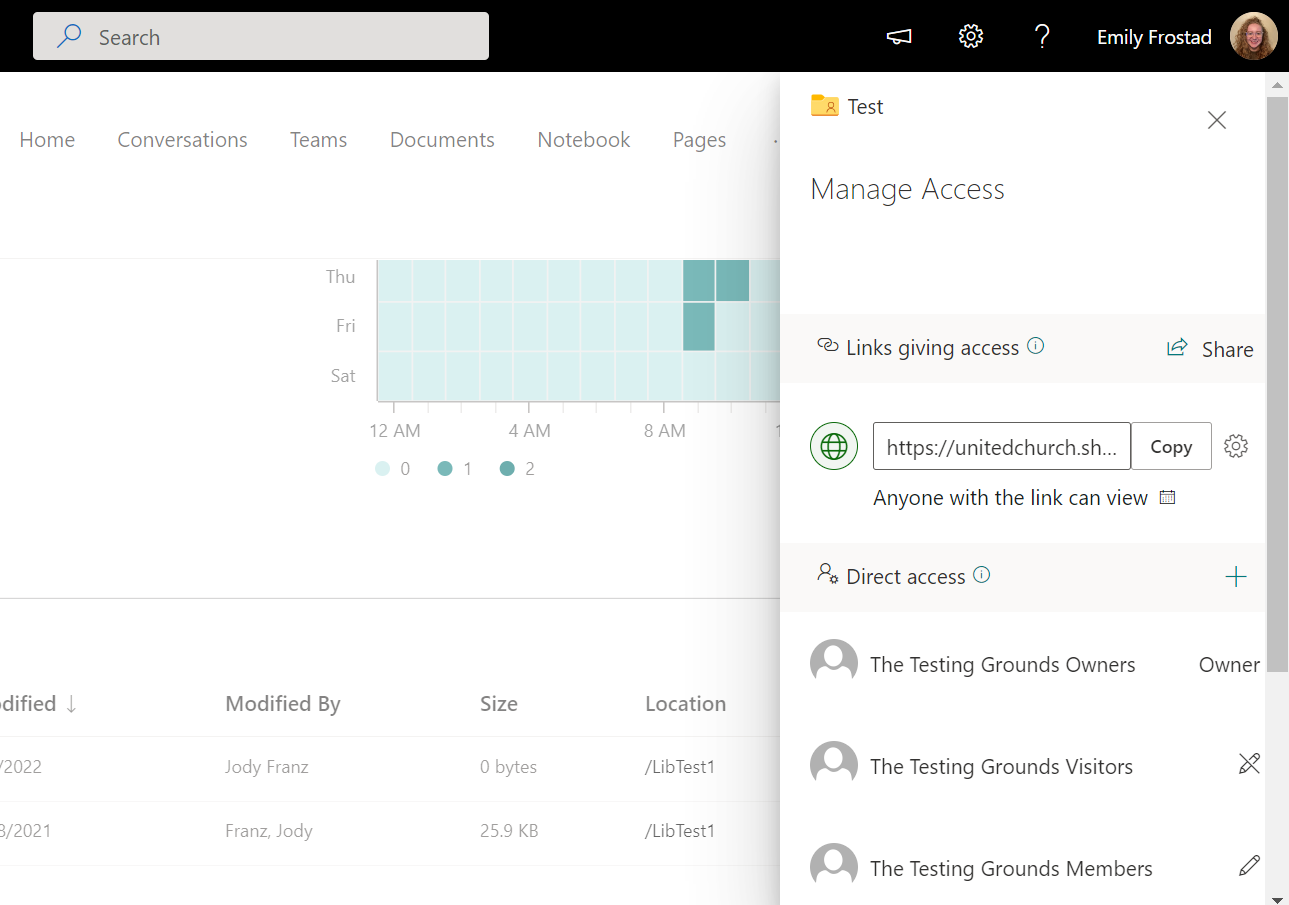 NOTE FOR OWNERS- If you are the owner of the SharePoint site, instead of following the steps above, you can click the button 'Run Report' under the 'Shared with External Users' section, and this will add all of the information into a spreadsheet for viewing. If you don't have access to this feature, just follow the steps listed above.